Ok...so the artwork thing didn't happen...but the Cosplay DID!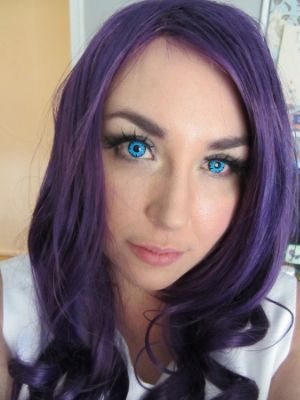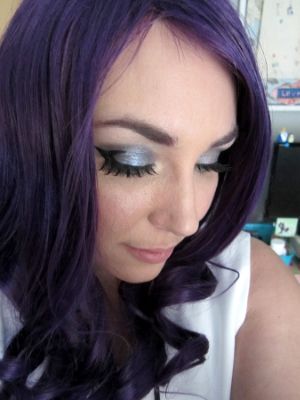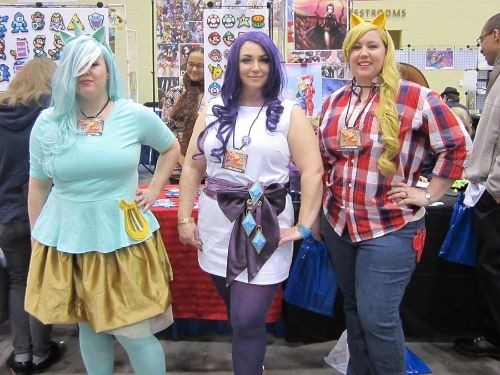 The bow is in major need of adjusting, but everything else worked just as I wanted it...

I want to take some really nice pics of the full costume though I need to find a friend who knows how to shoot for that!
I'm actually considering opening up a tumblr account for artwork and jewelry so I can show works in progress. I'm testing out new drawing and coloring techniques with my new tablet and I'm hoping the result will be a faster turnaround time. I'm fed up of taking a month or more to do a simple bust! No wonder I've lost interest in drawing!
I FINALLY got myself all premiumed up...god the ads were a turn off...

Now to see about a new journal skin...except I have NO CLUE how to make my own...are there tutorials out there?
Here's that Rarity sketch I started...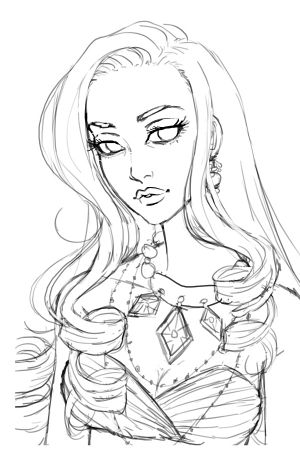 This is the initial sketch...I've already changed her expression into a more fashionista ooh-la-la one...

She'll have a hand on her shoulder as well. I also think her neck/shoulders needs some adjusting. Once I'm satisfied with her sketch, I'll be using this AMAZING tutorial to see how well I can paint without lines...and not take a year...O_o
Here's the link to it:
sandara.deviantart.com/art/Lit…
Seriously...it really does rock and it opened my eyes a lot on just how much I was focusing on things that really aren't important in the grand scheme of things.
Tell me what you think!